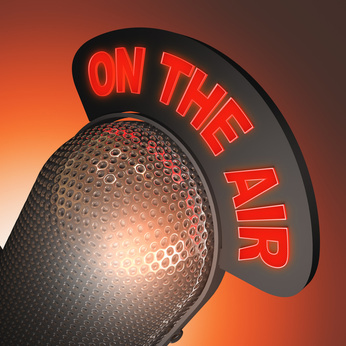 02 Apr

The 18 All-Time Greatest Radio & TV Commercial Jingles

Everyone loves a great radio or TV commercial jingle. The best jingles become ear worms. You just can't get them out of your head. You sing along, tap your foot and sometimes even dance! A great commercial jingle makes an ad memorable.

Jingles really became popular back in the 1950's with the dawn of television. And since then jingles have continued to entertain us and get stuck in our heads. They really make commercials stand out and often elevate the radio or TV commercial to pop culture status.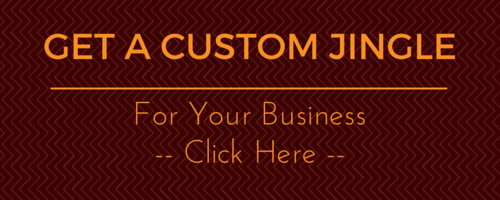 Here are the 18 greatest radio and TV commercial jingles of all time. Which are your favorites?
#18 When You Say Bud You've Said It All

This jingle first aired in 1970 and is a classic for anyone who's 50+. It's catchy and simple and positions the product as the absolute best. This version aired in 1977.
#17 The Best Part of Waking Up

Short but very memorable jingle from Folgers Coffee. The best part of waking up is Folgers in your cup. this one goes back to the 1908's and has been used since then in a variety of formats.
#16 Like a Good Neighbor

This is today's updated version of the classic jingle from State Farm Insurance. The characters sing it a cappella, but that memorable classic melody is still there.
#15 Libbys, Libbys, Libbys On The Label, Label, Label

Catchy, catchy, catchy. Repetition really works for this canned vegetable jingle from years gone by.
#14 I'd Like to Teach The World To Sing

One of the all time most interesting jingles. One thing you'll notice is that it was 1970. The other thing you'll notice is that there is very little musical accompaniment on this one. It's carried by the chorus of voices. While Coke doesn't really use this anymore, you will occasionally see it recreated as a nostalgia play.
#13 Five Dollar Foot Long

This one is probably the newest jingle in our countdown. Subway used this jingle on selected sandwiches at first then came out with modified versions of the jingle when they expanded the super successful promotion to their entire menu.
#12 Call Roto Rooter

This one is probably the oldest jingle in our countdown and this one was used in radio commercials first because it was out before TV was popular. Roto Rooter has been using this jingle in different variations for a very long time.
#11 Meow Meow Meow Meow

One word repeated over and over by a cat. Add a bouncing ball that follows a text translation and a killer jingle melody. What do you have? It's the most catchy jingle ever sung by a cat.
#10 Stuck on Bandaid Brand

Super cute kids and a super catchy jingle. That's a winning combination in this one from Band Aid.
#9 Have it Your Way – Hold The Pickle Hold The Lettuce

Another Jingle Jem from the mid 1970's. Burger King played off their strength, which happened to be McDonald's weakness at the time, that they could do special orders faster. Groovy uniforms in this commercial. Dig that hat!
#8 Wouldn't You Like To Be A Pepper Too?

Anyone who lived in the 1970's saw and heard this Dr. Pepper commercial jingle on TV and the radio all the time. The Dr. Pepper commercials even launched one actor's career and prolonged another.
After appearing in a series of the Dr.Pepper commercials, David Naughton had his breakthrough film role as the main character in the John Landis film An American Werewolf in London. Another famous "I'm a Pepper" dancer was Ray Bolger, the actor who played the Scarecrow in the film The Wizard of Oz.
#7 I Don't Want To Grow Up, I'm A Toys-R-Us Kid

Regardless if you thought the kids in the commercial were super cute or super annoying, you could not get this Toys R Us jingle out of your head in the 1980's.
#6 Give Me a Break

This Kit Kat jingle from 1993 really emphasizes the musical element so much that they even count it down at the beginning of the commercial, just like a band would count dow to the beginning of a song. This jingle was first used in 1986 and has continued to be used on air ever since. This jingle really skyrocketed sales of Kit Kat bars.
#5 Hot Dogs, Armour Hotdogs

Super super catchy jingle that first aired in 1967. This is another one that had a long life and was showcased in several campaigns. Although today some of the lyrics would not be acceptable.
#4 You Deserve a Break Today

This jingle for the mega-brand McDonald's first appeared in the 1970's and had a two decade run as the company's main commercial jingle. This version here is the longest one but the "You deserve a break today" part of the jingle was carried on through many different campaigns over its 20 year run.
#3 I Wish I Was An Oscar Meyer Wiener

This jingle for Oscar Meyer Hotdogs started airing in 1965 and was used in various campaigns for decades. in 1974 Oscar Meyer an commercial featured four-year-old Andy Lambros holding a fishing rod and sandwich while singing, "My bologna has a first name, it's 'O-S-C-A-R'…" That one also had a very long run. So Oscar Meyer has done a great job with it's commercial jingles and iconic Hotdog mobile.
#2 Plop Plop Fizz Fizz

This jingle for Alka Seltzer was created in the early 1950's and had a very long life. It continued to air in various incarnations all the way up to 1980. The version shown here is from 1960 with the iconic brand mascot Speedy.
#1 Two All Beef Patties, Special Sauce

So McDonalds goes to the jingle guy and says, "We want to list the ingredients for this sandwich and make it catchy!" Well they did. Back in the 1970's there were contests to see who could sing this jingle the fastest. Then it was of now do it backwards. No jingle has ever become so omnipresent in American culture. That's why it's the greatest commercial jingle of all time!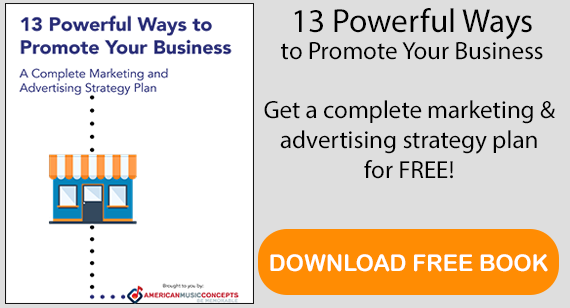 This article is by Donald Seckler. Donald is the President of Peak Inbound Marketing and can be found here on Google+