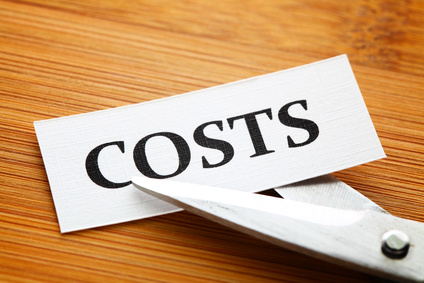 12 May

How to Effectively Manage Radio Advertising Costs

No matter your industry, radio advertising can more than likely add a much needed jolt to your advertising campaign. However, it's important you effectively manage the cost of the advertising on the radio. To help you along the way, the following questions and answers will enable you to keep the cost as low as possible.

What are the Costs of Radio Advertising?

Simply put, radio advertising costs can range depending on the market and region you are in. However, most advertisers will agree the costs isn't as important as the return on the investment (ROI) radio advertising will bring. In any case, you always want to see a positive return on your investment.

Should We Talk to a Professional?

One of the biggest problems in radio advertising is with business owners trying to create their own advertisement. Even though these business owners may have no experience in advertising or marketing, they feel their creativity will suffice. As a result, money and time is wasted on the poorly planned radio advertisements. In the worst case, the poorly planned ad can create a negative image for the business.

Instead of creating a do-it-yourself advertisement, you should consult with a radio advertising professional to create your ad. Radio advertising professionals have exclusive experience and knowledge of the radio environment. In addition, these professionals know exactly how to give your advertisement the boost it needs to effectively reach your audience.

What Will a Good Radio Advertising Professional Do?

A good radio commercial professional will be key in helping you identify the following criteria. Finding the most ideal radio stations that match your message in the right market for your target audience's demographics. Identifying the optimum time of day on each radio station to reach your target market. Choosing the best stations to effectively reach your most qualified audiences for the lowest cost of radio advertising.

Should We Still Shop Around?

Instead of going with the first radio station you encounter, you should request proposals from multiple stations. The best process is to make a list of the stations you think will have the best chances of reaching your target market. Then you should interview each station and request proposals. It's important for you to request each proposal includes the following information: The station's effectiveness attracting your target audience's demographic. The cost to reach one percent of your target audience's demographic (cost per point). The best frequency to run your advertisement.

After you have obtained a few proposals, you should analyze each one to determine the best way to minimize the cost of radio advertising.

How Often Should the Advertisement Run?

The number of times your ad is run or the frequency is a vital component to the success of your radio advertisement. On one hand, you want your advertisement to run enough to actually make an impact on your target audience. At the same time, you don't want the advertisement to run so much it annoys your audience or even worse, drastically spikes the total cost of radio advertising. Although there isn't a standard or across the board frequency for stations, the frequency of your advertisement should be exclusively mandated by your target audience's listening habits.

What are Radio Sponsorships?

Radio stations often will sell sponsorships for special segments of their radio programming. Sponsorships for weather forecasts or traffic reports are ideal at creating an opportunity for your business to get regular exposure. In addition to getting exposure each day at the same time, your business will also get several mentions through the day. Another great opportunity is to sponsor station events as well.