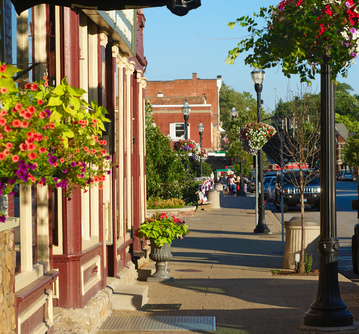 02 May

Radio Advertising Sales Tip: Creating Downtown Merchant Associations

This Week's Radio Advertising Sales Tip:

Shopping Downtown is coming back in a very big way in all sized markets throughout the USA. Just look at your local Downtown Shopping District and I bet it's filling up with quaint new specialty shops and locally owned restaurants … The only trouble is that they are not organized and they certainly don't have a strong marketing program … until now!

Hitting the pavement with some good old community organizing is all it takes for your local Downtown Merchants to see the light … There is strength in numbers when your Downtown Merchants join forces. They all have a common goals to build traffic/increase sales and you're just the one to help them do it.

Look for the unique selling proposition like access to the local river walk, free parking, a safe shopping experience or just the simple concept of Shop Local will appeal to your Downtown Merchants. Develop a slogan for your Downtown, create a series of spec spots for the upcoming Holiday Selling Season, make the package reasonable and watch what happens. As merchants sign up, spread the word and all their neighbors will sign up too.

Take the project one step further like they did in Eldorado, Arkansas … the local radio station bought a jingle package for their hometown and the marketing program is taking off like a rocket. We just did the same thing for Lakeport/California, Danville/Kentucky, Yuma/Arizona and many other Downtown Districts around the country.

Jingle Of The Week … When you play this week's jingle for Shop Eldorado First … please have a seat. This jingle is so awesome, I wouldn't want you to fall down in shock while listening. Feel free to listen to this new jingle by clicking here or download it here and play it for a few of your toughest prospects. Let me know if you'd like any additional jingle samples in any business category under the sun. I'll shoot some jingles right back at you!

My market visit schedule is filling up quickly but there's still time to have me visit your stations. We can meet with current clients, tough prospects and clients that have dropped off the air. I can help you increase sales with a round of client jingle presentations. Are you interested?