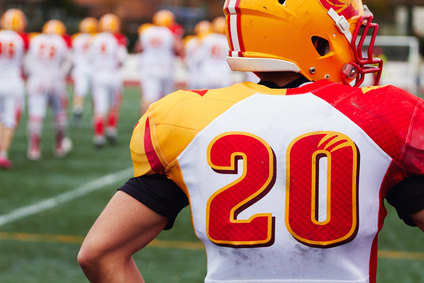 29 Aug

Radio Advertising Sales Tip: High School Football Coach's Show

This Week's Radio Advertising Sales Tip:

Millions of students and their families are thinking High School Football this Summer. Teams report to practice August 1st and that's just days away. High School Football is Americana at it's best … Here's an idea that will help you land some new accounts and build your business down the home stretch of 2014.

Broadcast a High School Football Coach's Show. If you are in a smaller market, you know the interest there will be from the people in your community. This concept can work just as well in medium to large markets since you will have multiple High Schools that will want to participate in the broadcasts. If your Program Director is not willing to cooperate simply move the show to your stations Web Sites and create a dedicated You Tube Channel including video … The Coach's, players and their families will love this idea and so will your Sales Manager.

Selling sponsorships to the High School Football Coach's Show will be super easy. Auto Dealers, Credit Unions and Fitness Clubs are just a few categories that will jump on this opportunity. This is an awesome idea and the potential revenue is limitless.

Jingle Of The Week …

Here's a fun jingle we created for Belgrade Liquors in Bozeman, Montana. Feel free to listen to this new jingle for Belgrade Liquors in Bozeman, Montana. Feel free to listen to this new jingle by clicking here or download it here and play it for a few of your toughest prospects. Let me know if you'd like any additional jingle samples in any business category under the sun. I'll shoot some jingles right back at you!

My Fall market visit schedule is filling up quickly but there's still time to have me visit your stations. We can meet with current clients, tough prospects and clients that have dropped off the air. I can help you increase sales with a round of client jingle presentations. Are you interested?
Jingle Jim Reilly is a renowned radio and TV advertising expert and also the President of American Music Concepts the premier advertising jingle company in the US.  Contact Jim today at (732) 604-8625 to find out how to get a custom musical jingle for your business.