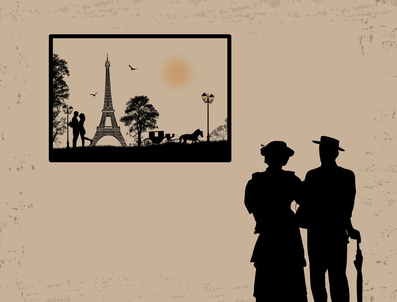 01 May

Radio Advertising Tip: Senior Art Expos

This Week's Advertising Sales Tip:

Rarely do we create advertising sales promotions designed for the Senior Citizens in our audience. This week I have a great idea for you and an excellent marketing opportunity for some of your local clients … Promote a market wide Senior Citizen Art Expo in your hometown.

You'll be surprised with the excitement this Senior Event can generate as your local "Seasoned Citizens" show off their talents. Examples of art categories can include oil, pastels, charcoal, pencil, acrylic … even counted cross stitch, mixed media and photography. Mix it up with a variey of judging themes including abstract, animals and birds, cartoons, floral, landscape, human portraits, seascape and still life.

If you need a little help getting sarted, contact the American Federation of Senior Citizens, AARP and your local Golden Age Clubs … They'd all love to join the fun. Hold your event at a local Art Gallery and invite in a few guest speakers to spice up the event.

There's plenty of great advertising prospects available of sponsorships including Senior Living Centers, Hospitals, Health & Fitness Centers, Art Supply Stores, Framing Shops, Banks, Financial Planners and Visiting Nurse Services … A Senior Art Expo is a great idea and big potential money maker for your audience.

Jingle Of The Week … This week's new jingle client would be a prime candidate for a Senior Citizen Art Expo sponsorship … LakePoint Nursing Center in Wichita, Kansas. Feel free to listen to this new jingle by clicking here or download it here and play it for a few of your toughest prospects. Let me know if you'd like any additional jingle samples in any business category under the sun. I'll shoot some jingles right back at you!

My Summer/Fall market visit schedule is filling up quickly but there's still time to have me visit your stations. We can meet with current clients, tough prospects and clients that have dropped off the air. I can help you increase sales with a round of client jingle presentations. Are you interested?