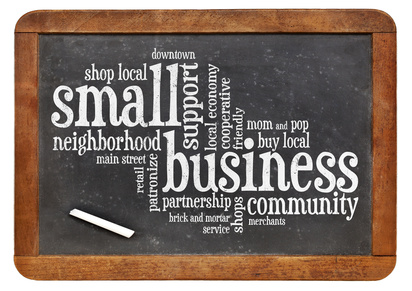 25 Jun

What Is The US Small Business Administration?

The U.S. Small Business Administration (SBA) originated in the Great Depression. Since its official beginning in 1953, the SBA has been a very resourceful friend of small businesses. Federal contract, loans, loan guarantees, contracts, and other helps for small businesses have added up to millions in support and counseling.
U.S. Small Business Administration overview
Anticipating the social changes of the era, the SBA joined the fight on poverty through the Equal Opportunity Loan (EOL) Program in 1964. The program helped new business owners living below the poverty level by easing credit rules and restrictions.
Today's SBA programs include help securing loans and federal contracts. It sponsors extensive management training, and it specializes in outreach to women, minorities and veterans. As always, the U.S. Small Business Administration help business victims of natural disasters.
SBA Guidance
The U.S. Small Business Administration website offers a library of topics that can walk you through the process of starting a small business. It urges you to ask the questions you need to ask before starting a business.
Is entrepreneurship for you?
How do I start a business?
What is my market?
Where can I find a mentor?
The SBA will help you complete a business plan including market analysis, strategic planning, and economic indicators. It provides instructions on registering and licensing. The SBA provides the direction you need on employment and labor law, tax law, advertising and marketing law, and more.
SBA Financing
The SBA is not a bank. It helps you get a loan through a third party lender. It can guarantee a bond and find you venture capital.
SBA provides guidelines for loans made by its lenders, community development organizations, and micro-lenders. Because the SBA guarantees repayment of these loans, it reduces the lenders' risk. Such loans will not be made to small businesses if the business owner has access to other financing.
The SBA Surety Bond Guarantee (SBG) Program structures three-party agreements between a contractor (that is you), a project owner, and a surety company that agrees to pay the debt or obligation of another. If your business is not able to successfully complete a contract, the surety firm takes on the contractor's responsibilities to ensure that the project is completed. Because the SBA guarantees payment of a percentage of the loss, it encourages surety companies to provide bonding for eligible small businesses.
The SBA Small Business Investment Company (SBIC) Program bridges the gap between available growth capital and small businesses needs. The SBA licenses SBICs to raise venture capital from private investors which the SBA supplements with access to government guaranteed debt.
Recognizing the difficulty and risk in opening and running a small business, the SBA has established assistance centers for women and veterans. They also support SCORE Chapters of volunteer business mentors across the country ready and willing to provide advice. Any agency of the government is subject to shifts in political support and some red tape. But, SBA support can help your business thrive.